Rims and Wheels Below Manufacturer Advertised Prices
The Right Wheel for Your Vehicle
Do you drive a car or a truck? Do you race or off road? While they may sound simple and rather short-sighted, these are questions many clients and inexperienced shops often overlook. Choosing the first set of wheels or tires you see isn't always the best way to go about buying a new set. There are many factors involved in selecting the best wheel and tire package for your ride, including what you intend on doing with the vehicle. At Symbolic Kustomz, we want your car, truck, jeep, or whatever you drive to look absolutely sensational - but it also has to perform just as well as it looks. Long story short: you wouldn't take your boss to the club, just you wouldn't fit a pair of mudding tires to a Camaro.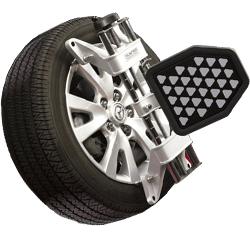 The fit Has to Be Perfect
There's a heck of a lot more that goes into fitting a fresh set of rims or tires on your ride. While many think that you can simply take off your old wheels and slap a new set on in no time, there exists a myriad of factors to consider when upgrading from your factory wheel and tire combination. That's why Symbolic Kustomz does all the work for you: from calculating fitment possibilities to giving suggestions on ratings to offering experience and prior build knowledge. Aspects like overall circumference percentage, brake caliper size, fender clearance, offset and diameter, tire width and hardness, and camber percentages need to be carefully considered. The are all points that need to be factored in when envisioning the way your vehicle handles and performs. Not taking these factors into consideration will ruin your car or truck. This is something Symbolic Kustomz does not take lightly, which is why we always go the extra mile to ensure that your fitment is truly flawless.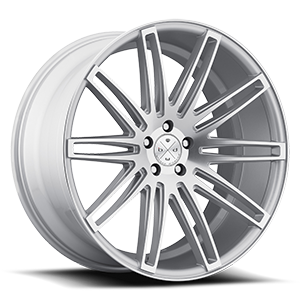 Most Rim and Wheel for your Money
With factory direct pricing, Symbolic Kustomz will meet or beat any price in the Chicago land area. We recognize that not everyone has cash lying around for such a monumental upgrade. As a result, we make it one of our highest priorities to offer modest and flexible pricing. Symbolic Kustomz believes everyone should upgrade their ride to something breathtaking - but they shouldn't have to break the bank to get there.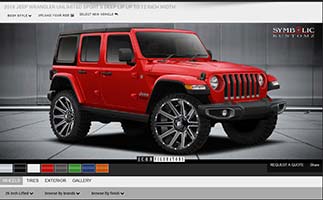 Click to Configure Your Ride: 1960-2020
With iConfigurator technology make exclusively for Symbolic, you can now select your vehicle's make, model and year to see what fits. Select from hundreds of potential wheels specifically make for your car or truck and see EXACTLY what it will look like when finished.

All the wheel manufacturer's Configurators rolled up on one.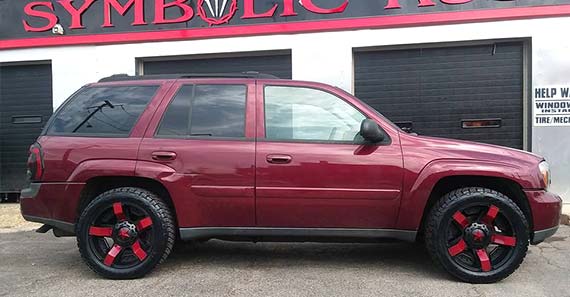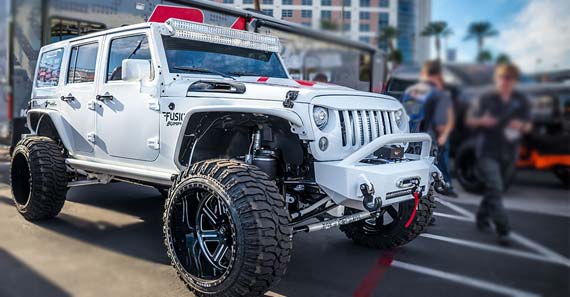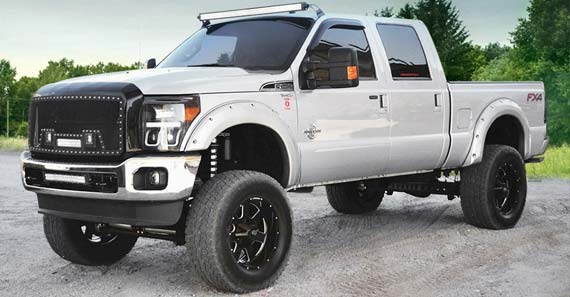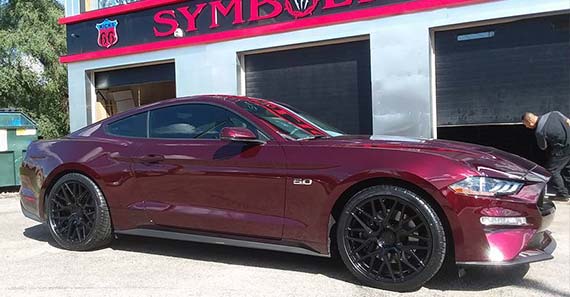 We Beat Any Rim Shop's Prices
With over 485 finished projects and one of the most satisfied customer bases within the Midwest, Symbolic Kustomz offers superior rim and tire packages as well as service. We use only the highest quality products and tools in all of our work, and unlike other shops and dealers, we don't pass those costs off onto the client. As car aficionados ourselves, we take pride in all the work we do and maintain a level of excellence unmatched in the Chicago area, and even the entire Midwest.


Years in Business

Vehicles Customized

Wheels Sold
Best Wheels Prices & the Largest Selection
From bigger rims to more aggressive tires, at Symbolic Kustomz, we make it fit flawlessly. And we cut no corners in doing so. One of the biggest problems we noticed from our beginning is the lack of execution and attention to detail apparent in many of the lower budget custom shops in the Chicago area. When we finish a job, we make sure it looks of no less quality than if it came from the manufacturer itself. Even if OEM quality is achieved, we don't hesitate to make the overall fit and finish of even higher quality than any manufacturer would have produced. This attention to detail, coupled with our access to almost any perceivable rim and tire combination is what sets us apart from the crowd.
We stock many of the popular car and truck wheels locally. Some of our most popular requests include wheels from stance and performance brands like Blaque Diamond, Dub, and Rohana, as well as off road and truck wheels from brands including Fuel Off-Road, Vision, and Black Rhino. Unlike our competition, we actually store and carry many of these wheels in stock - over 2,000 wheels - and have the largest selection and inventory of rims in the entire Chicago Metropolitan area. This allows us to complete same-day installations for any of our rims in stock. Additionally, we can order almost any wheel on the market in a matter of days and have it fitted to your car as soon as possible.
Just like our wheel selection, Symbolic Kustomz also carries a substantial amount of choices pertaining to tires to make sure it fits and look great. From racing slicks to the latest off-road tires and everything in between, our tire selection is perfect for any wheel you choose. If these don't satisfy your needs, we will order whatever tire it is that perfectly suits your vehicle and set of wheels.
At Symbolic Kustomz, we offer several wheel and tire packages. Some tires just work better with some wheels, and taking this into consideration, we offer discounts for offering both wheels and tires at the same time. Don't be afraid to ask about tire and wheel packages that we offer for your vehicle either at our shop in Joliet or contact us via the Contact page.
Top 7 Wheel Manufacturers
Vision Wheels
Fuel Off Road
XF Off Road
Cali Off Road
Dirty Life
Cavallo
Blaque Diamond
Like what you See?

Join our Dealer Program

Attention Dealers! Find out how you can get Symbolic Kustomz Trucks in your Dealership !
Dealer Portal Coming Soon